Rutgers University was the only baseball program to offer Ryan Lasko an opportunity to play at the collegiate level. The New Jersey native received the offer during his junior season at Jackson Memorial (N.J) High School in 2019.
The lack of recruiting attention has motivated Lasko during his time at Rutgers. His motivation has played a factor in his development into one of the top hitters in college baseball over the last two years.
"It's motivated me because I like having the underdog mentality," Lasko said. "It's a smaller baseball school that not a lot of people expect to be good. But I don't care about that. I like having that chip on my shoulder. Not a lot of people know that Rutgers was my only college offer coming out of high school. I don't say it a lot, and I use it to my advantage because it helps me keep that chip on my shoulder."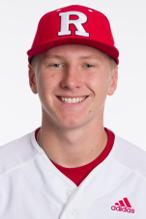 Lasko was one of Rutgers' top hitters in his first two years. He hit .349 with 24 doubles, 16 home runs, 51 RBIs and 13 stolen bases in 258 at-bats in 2022. He enters his junior season this spring as a must-watch player.
Scouts will keep a close eye on the talented center fielder in preparation for July's MLB draft. They project Lasko as a potential early-round pick in this year's draft. Lasko has a chance to be Rutgers' fourth-ever first-round draft pick and the first since Todd Frazier in 2007.
"I look at it as a special opportunity," Lasko said. "Not a lot of people get to experience this, so I'm trying to take it all in. At the end of the day, everything will take care of itself down the road. I don't focus on it too much."
Lasko is a 6-foot, 190-pound center fielder who is a hard worker with a balanced toolset. He has the potential to be a five-tool player in the future.
Right now, his athleticism and defensive tools are his best attributes. His above-average speed and arm strength will allow him to remain in center field in the future.
"Defense comes very naturally and instinctually to me," Lasko said. "I take a lot of pride in my defense and am always working on it. I think it is my best tool. I'm trying to make it that much better."
Lasko has made strides offensively in his time at Rutgers. He is a complete hitter who can hit for average and power. The right-handed hitter has a quick swing that allows him to hit the ball hard. He also has a quality feel for the strike zone.
Besides his ability in the batter's box, Lasko impacts the game on the base pads with his speed.
"I'm finally getting to a point where my mechanics, approach and mentality are advanced," Lasko said. "I have done a lot of work with that, and I still think there is a lot of work to do. I don't think I'm close to my potential."
Lasko has high expectations for himself this season and hopes to build on his success last season. He also wants to play a significant role in leading Rutgers to its first NCAA Tournament appearance since 2007.
Last season, Rutgers posted a 44-15 record and was in the mix for an NCAA Tournament berth. Most projected them to make the 64-team field. But the selection committed didn't agree, likely due to Rutgers' strength of schedule.
The Scarlet Knights believe they have the experience and talent to snap their 15-year postseason drought this season.
"This is kind of a revenge tour for us," Lasko said. "We don't forget about (last season), and it's a motivating factor for this year, even though we have a lot of new guys. It's still the same goal because I think everyone has bought into the Rutgers culture."
Read more in-depth stories on top 2023 MLB draft prospects at Baseball Prospect Journal.
Do you enjoy reading Baseball Prospect Journal's draft content? Support our work and become a Patron!
Dan Zielinski III has covered the MLB draft for eight years. He has interviewed 433 of the top draft prospects in that period, including four No. 1 overall picks. Multiple publications, including Baseball America, USA Today, MLB.com, The Arizona Republic and The Dallas Morning News, have quoted his work, while he has appeared on radio stations as a "MLB draft expert." Follow him on Twitter @DanZielinski3.