Jaden Hill headlined Louisiana State's top-ranked recruiting class in 2018. Expectations were high for the prized recruit in his freshman year due to his ace potential on the mound.
The right-handed pitcher was a weekend starter as a freshman for LSU in spring 2019. But he managed two starts before missing the season with elbow soreness. He underwent season-ending surgery in May 2019 to remove a screw from a plate in his collarbone.
Hill's injury sidelined him the summer and caused him to start his sophomore season as a reliever this spring. He made four appearances before the NCAA canceled the college baseball season due to the COVID-19 pandemic.
Although it was frustrating to have his season cut short, Hill used the limited sample size to evaluate where he was at following the injury.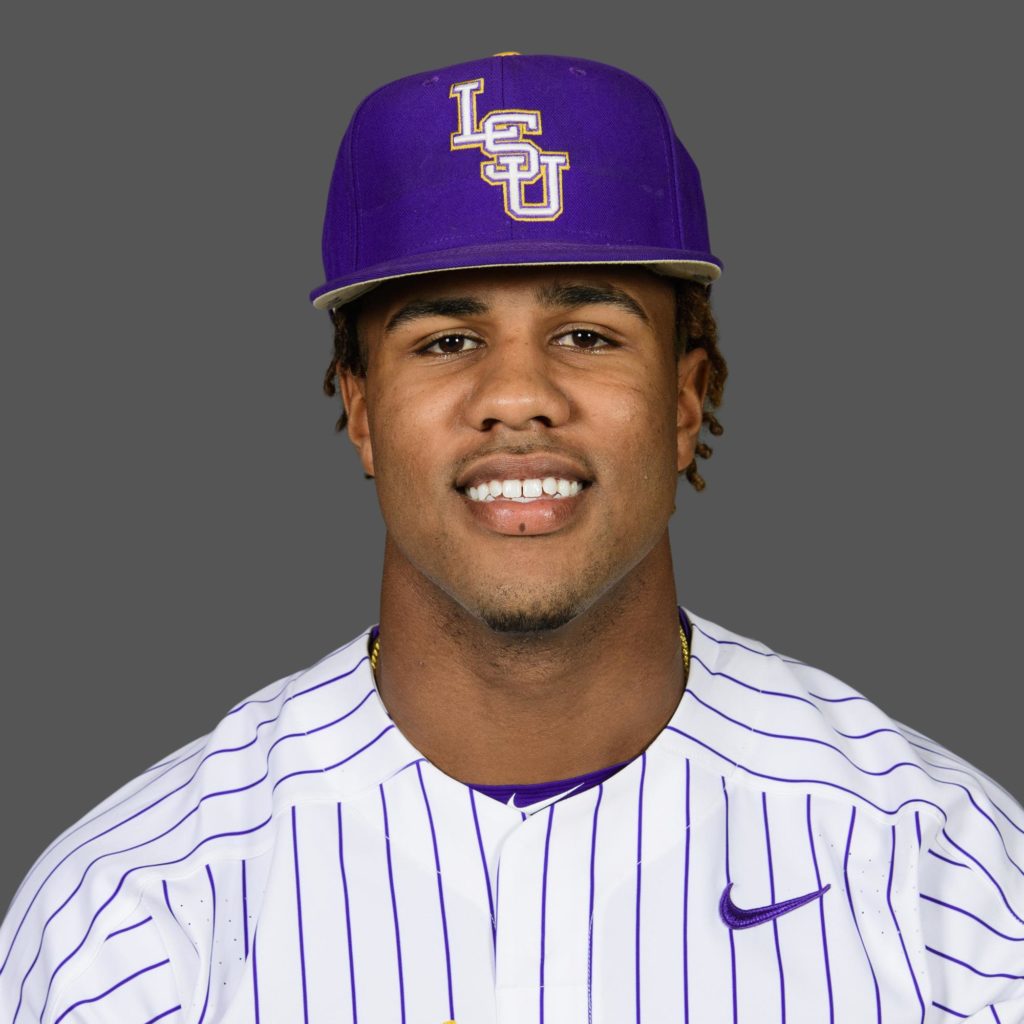 "I felt great," Jaden Hill said. "I felt like I really took a big step in being healthy. That was the main goal for me. It wasn't as much on how good I did. My main goal was to be out there every time coach (Paul) Mainieri wanted the ball in my hand."
Despite throwing 21 2/3 innings in his first two years of college baseball, Hill is one of the top prospects in the 2021 MLB draft class. Professional scouts consider the 6-foot-4, 233-pound junior right-handed hurler as a potential top-five pick in the draft.
The high-ranking draft status motivates Hill. He believes he has all the traits to start at the major-league level and hopes to prove to scouts that he is worthy of being a top pick.
"It's definitely cool," Hill said. "It seems like everyone dreams to have the opportunity I have now. It also is a reminder that I am meant to be here and is motivation for me to keep working harder and harder because there are expectations that come with that. I need to live up to them and keep doing what I'm doing."
This is the second time Hill is going through the draft process. Pro scouts pegged Hill as a top-100 draft prospect as a senior at Ashdown High School in Arkansas in 2018. But the draft process didn't transpire like Hill hoped it would. The St. Louis Cardinals drafted Hill in the 38th-round, but he bet on himself and attended LSU instead.
Now nearly three years later, that decision looks like it will pay off for Hill, who is in the mix to be the No. 1 overall pick in 2021.
"I initially wanted to go play pro ball," Hill said. "It was my dream. It still is my dream to play pro ball, obviously. Things didn't work out. I learned a lot throughout that process. I learned that it's more than just playing. There is more that goes into it with what teams need and those type of things. It was eye-opening for me. I just felt like it was better for me to go to LSU. It definitely has been the best decision I have made."
As a freshman at LSU, Hill posted a 1.80 ERA with 11 strikeouts and three walks allowed in two starts over 10 innings. He returned his sophomore year and pitched 11 2/3 innings of scoreless baseball out of the bullpen, recording 17 strikeouts and allowing five walks and one hit over the four appearances.
Hill is an electric pitcher and an intimidating force on the mound due to his size. He throws a fastball, slider, changeup, and cutter from a clean, smooth and repeatable delivery.
His fastball touches 98 mph and consistently sits in the mid-90s. With his size and clean mechanics, scouts believe his fastball could sit in the high-90s in the future. His cutter plays well off his fastball and has hit 90 mph.
His slider is a hard breaking pitch that is in the low- to mid-80s. It is an above-average offering that has developed into his outpitch over his first two years at LSU.
Out of high school, Hill threw a fastball and changeup. His changeup was his best offering at the time, but he dedicated so much time to developing his slider that his changeup wasn't as effective over the last two years, he said.
Hill remains confident in his changeup and is refining the pitch this offseason.
"It's something that has come naturally," Hill said. "It was my best pitch in high school. I think the only way I got away from it was that I learned that I needed to work on my breaking ball. I was working on my breaking ball my freshman and sophomore years and got away from my changeup. Now I am doubling back and working on it more to make it that effective pitch."
In the spring, Hill needs to prove to scouts that he can be an effective and reliable starting pitcher. He has four distinct pitches and immense upside. Major league teams will have confidence taking him early in the draft if he dominates opposing hitters in the spring.
"I will hopefully role into that starter role, stay healthy, and increase my stamina," Hill said. "I want to pitch seven innings or whatever the team needs of me. I want to be consistent the entire game from start to finish."
LSU has a national championship-caliber roster in 2021. The Tigers have a chance to have a deep and talented pitching staff headlined by Hill. The junior hurler hopes to step into a starting role and serve as the team leader in what he believes could be a special year for LSU.
"That is something I am going to take pride in doing this year is being the team leader," Hill said. "It's going to be challenging for me because that's something I haven't had to do. I am excited to do it."
Read more stories on top 2021 MLB draft prospects here.
Dan Zielinski III has covered the MLB draft for six years. He's interviewed 253 of the top draft prospects in that period, including three No. 1 overall picks. Multiple publications, including Baseball America, USA Today, MLB.com and The Arizona Republic, have quoted his work, while he's appeared on radio stations as a "MLB draft expert." Follow him on Twitter @DanZielinski3.