OMAHA, Neb. – Griffin Herring walked off the mound in the seventh inning to loud applause from the LSU fans attending the College World Series on Wednesday night.
The freshman lefty pitcher came up huge for the Tigers, providing them with his best performance in his college career. After pitchers Javen Coleman and Blake Money managed just five outs, coach Jay Johnson turned to Herring, who had only pitched 29 2/3 innings this season, with his last appearance coming June 5.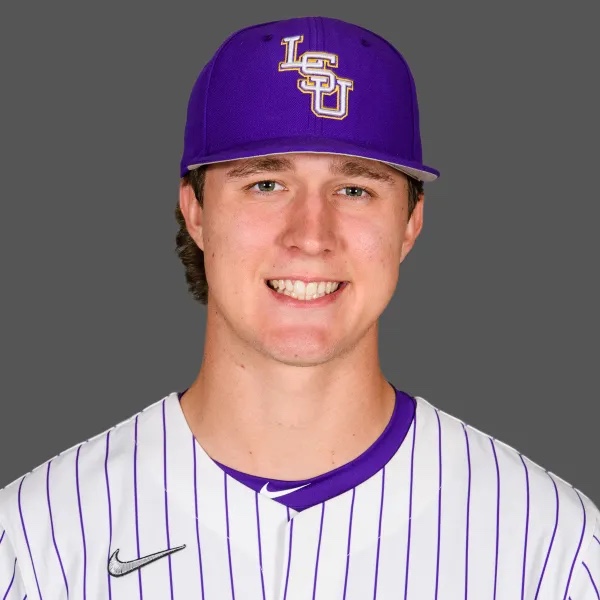 With LSU in a must-win situation against Wake Forest, Herring answered the call and shut down the Demon Deacons' offense. He threw 4 2/3 shutout innings and struck out six batters to help the Tigers to a 5-2 victory over the Demon Deacons at Charles Schwab Field.
Now, the Tigers and Demon Deacons will square off in an elimination game at 6 p.m. CT Thursday with the winner advancing to the championship series against Florida.
"I think I kind of was able to feed off the adrenaline instead of letting it get to me, kind of like a steroid shot. Pretty cool," Herring said.
The Deman Deacons started the scoring in the second inning. Tommy Hawke hit a single up the middle to drive in two runs. The Tigers answered in the bottom half of the inning. Brayden Jobert lined a two-out double down the right-field line to score a run.
The prolific Tigers' offense tacked on to their lead one inning later. Dylan Crews started the third with a walk, Tre' Morgan singled and Gavin Dugas drew a walk to load the bases with one out.
Wake Forest had lefty Sean Sullivan warming up in the bullpen. But the Demand Deacons kept right-handed starting pitcher Seth Keener in the game to face left-handed hitter Cade Beloso, who was hitting .321 entering Wednesday's contest.
Keener threw a wild pitch, allowing Crews to score, and then moments later left a changeup over the middle of the plate to Beloso, who crushed a three-run home run to right field. The bases-clearing hit gave the Tigers a 5-2 advantage.
Wake Forest coach Tom Walter said Sullivan "wasn't quite ready" to enter the game at that point.
"I was just trying to hit a fly ball to center field (and) stay out of the double play," Beloso said. "Once that passed ball happened, (it) kind of changed my mindset a little bit. I got a changeup at my thigh and put a good swing on it, and it went over the fence."
The Tigers were poised to add to their lead in the seventh inning. Morgan stepped to the plate with runners on first and second and no outs.
Morgan, who went 5 for 11 with three extra-base hits in LSU's first three games in Omaha, didn't get a chance to drive in the runs. Instead, the Tigers had him attempt a sacrifice bunt, which he popped up to Wake Forest third baseman Brock Wilken.
The Tigers struggled to square up Sullivan over his 3 2/3 innings of work. They only managed two hits and drew two walks against the lefty.
It didn't matter, though, as LSU's bullpen also excelled on Wednesday. After Herring exited the game, Gavin Guidry and Riley Cooper combined for 2 2/3 scoreless innings to keep the Tigers alive in the tournament.
It marked Cooper's third appearance in the College World Series. He has been nearly unhittable in Omaha, throwing 5 2/3 scoreless innings, allowing just three hits and two walks while tallying six strikeouts.
"I just throw strikes and just let them hit it and stuff, and it worked out well," Cooper said.
Wednesday's loss marked the Demon Deacons' first defeat at the College World Series this year. It sets up an elimination game for Thursday, which figures to feature a marquee pitching matchup.
LSU ace Paul Skenes and Wake Forest ace Rhett Lowder will likely toe the rubber in the decisive game. Both pitchers are projected top-10 picks in July's MLB draft.
After Wednesday's game, neither coach would commit to naming a starter for Thursday's contest.
"It's just another game," Beloso said. "We're not going to make it anything bigger than it is. It's the same game we've been playing since February. We're going to go out there (and) have fun. We're going to compete to the best of our abilities, and let the rest take care of itself. But we're not going to make it some massive thing."