George Klassen pitched two-thirds of an inning against Florida Atlantic in his collegiate debut on Feb. 21, 2022. It was the first time the Minnesota right-handed pitcher threw in a game since he tossed two innings his senior year at Port Washington (Wis.) High School.
Klassen hardly threw his final prep season due to the COVID-19 pandemic in 2020. There were high hopes for Klassen to contribute as a freshman at Minnesota a year later. But he suffered an elbow injury and underwent Tommy John surgery in March 2021, taking away his entire freshman season.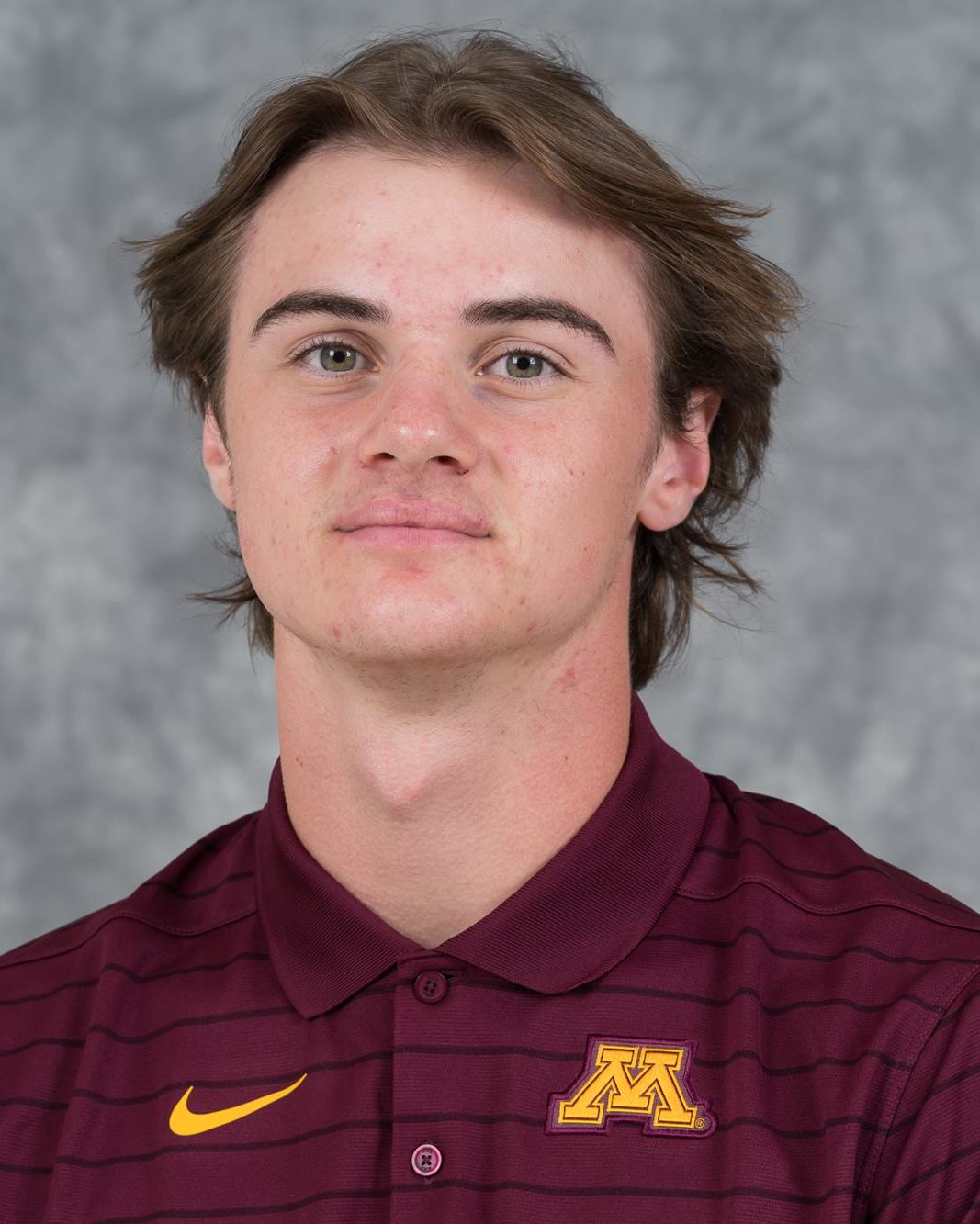 Despite missing nearly two years between the pandemic and injury, Klassen returned stronger than ever. He pitched a limited workload during the spring at Minnesota and in the Northwoods League last summer. Still, he flashed an elite fastball, which regularly hit triple digits, and the potential that made him a top prospect coming out of high school.
Klassen enters his redshirt sophomore season this spring as a must-watch prospect and a potential early-round pick in July's MLB draft.
"I see all of the stuff, but it doesn't really matter," Klassen said. "I'm just trying to get through the next week and not think too far ahead."
Klassen appreciates the draft attention but keeps himself focused on the upcoming season. His perspective on baseball has changed since he had Tommy John surgery.
"Any second, it can be taken away from you," Klassen said. "That is a scary sight for any athlete. If you go out there and give it your all, you can be pretty good."
Klassen is a 6-foot-1, 180-pound right-handed pitcher who throws a four-seam fastball, two-seam fastball, slider and changeup from a high three-quarters arm slot, quick arm and clean delivery.
His fastball sat in the low-90s and touched the mid-90s as a senior in high school. Now, the pitch sits at 98 mph and consistently hits above 100 mph with ease. It's an elite offering with arm-side run that generates a ton of swings and misses.
Klassen has added about 20 pounds to his frame since high school. The additional strength has aided in his uptick in velocity. He also cleaned up his arm action, improving his timing and rhythm when he throws.
He primarily relies on his four-seam fastball but will mix in his two-seamer, which has arm-side sink, to change the look of his fastball during an at-bat.
In high school, Klassen's second-best pitch was a curveball. But since his surgery, Klassen's top-breaking pitch is his slider. He uses the same grip as his curveball, but his breaking pitch now resembles a slider. It's a mid-80s offering that flashes above-average potential. He can throw it for a strike or use it as a wipeout pitch.
Klassen will start the season as Minnesota's No. 3 starter after pitching in shorter stints last year. His longest outing last year was a five-inning appearance in his final outing in the Northwoods League. Now that he is healthy, consistently throwing and regained his confidence, Klassen believes he can start long-term.
"I see myself as a starter, absolutely," Klassen said. "I know I can go the length. Also, I have the stamina built up for it, and I used to start in high school. It was a blast, and I can't wait to do it again."
If he wants to start long-term, Klassen needs to improve his control and command of his pitches. He must also develop his changeup into a consistent and quality third pitch.
Klassen walked 30 batters in 36 1/3 innings for 7.4 walks per nine innings between Minnesota and the Northwoods League last year. He believes he will cut down on his walks and throw more strikes this spring after getting acclimated to pitching in games last season.
His split-finger changeup remains a developing offering dating back to high school. He wants to improve the consistency of the pitch and make it a reliable offering this season.
"I learned that when I throw it, I don't have to do too much with it," Klassen said. "That is why I struggled a little bit last year with getting it back. I was trying to make it do way too much instead of letting my arm flow through with it. This offseason, I have thrown it in pens and catch play, and it is working like it should. I just want to be competitive with it."
Klassen is a talented pitcher with the raw pitch mix, intangibles and potential scouts desire in the draft. If he can take a step forward this season, Klassen will be one of the top pitchers in college baseball. He also will help Minnesota win games.
This season, Minnesota is seeking its first NCAA Tournament since 2018. The Golden Gophers have struggled recently, posting a 6-31 record in 2021 and a 16-36 mark last season.
They have accumulated 30 or more wins in 31 of coach John Anderson's 41 years at the helm. This year, they hope to have a bounce-back season.
"We want to win," Klassen said. "I think we can really do that. We have a lot of new faces, young faces and transfers. It might be a little slow at first, but once we have the ball rolling, I think we will be pretty good."
Read more in-depth stories on top 2023 MLB draft prospects at Baseball Prospect Journal.
Do you enjoy reading Baseball Prospect Journal's draft content? Support our work and become a Patron!
Dan Zielinski III has covered the MLB draft for eight years. He has interviewed 433 of the top draft prospects in that period, including four No. 1 overall picks. Multiple publications, including Baseball America, USA Today, MLB.com, The Arizona Republic and The Dallas Morning News, have quoted his work, while he has appeared on radio stations as a "MLB draft expert." Follow him on Twitter @DanZielinski3.